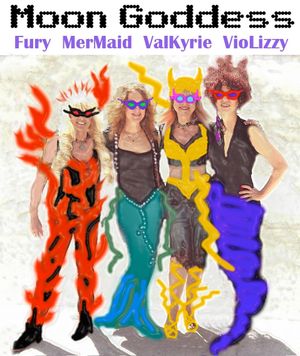 It's been two years now that I've had the great joy of working with three wonderful female musicians/singer-songwriters as the collective Moon Goddess band... bringing our superpowers together! We all still play our own "solo artist" gigs too, though we do sometimes appear in each others' bands :)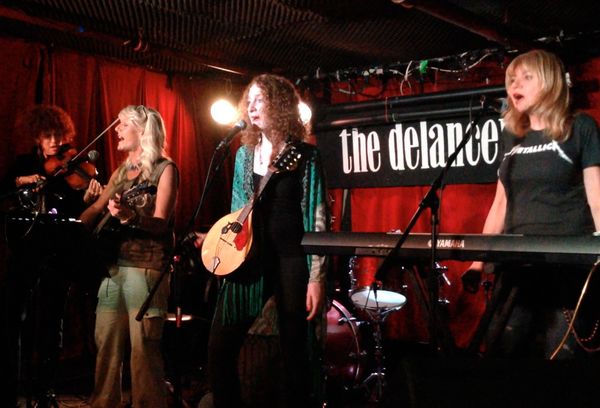 photo: Taylor Arbab

As Moon Goddess we perform songs by each of us (plus a few select covers), and I still feel amazed at how our musical styles and vocal harmonies somehow swirl into a cosmic magical mix. We are grateful for the awesome support that we've received from our audiences, and from our Lunar Dudes :) and many other shining stars who have sometimes joined us to add to the vibes. Although we've played quite a number of gigs by now, we don't yet have a lot of good video but here are a few clips... in which we are joined on harp and percussion by our occasional superstellar colleague, the amazing Greta "Gem Goddess" Tristram <3






 
These talented ladies can jump around from rock to country to bluegrass to world music to jazz & whatever else... open to it all and always with a spirit of fun, onstage or off. It's truly a blessing to work with and to know each of these beautiful, funny, wickedly talented, wise, and good-hearted women.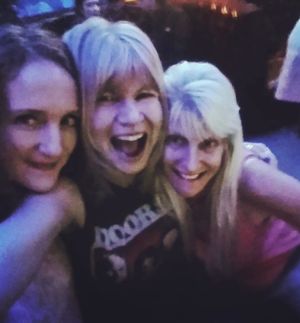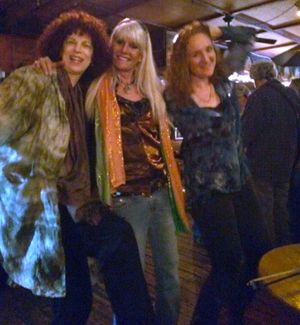 When we first played a few impromptu gigs, we weren't thinking of starting an ongoing band. But it quickly became clear to us that there was something special in putting us all together, and our audiences seem to love it too... so, we haven't stopped since!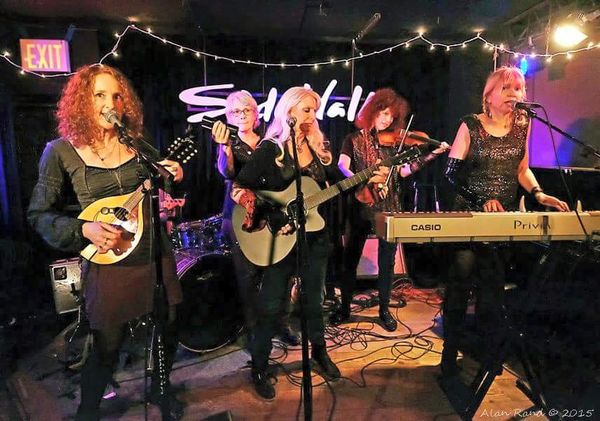 photo: Alan Rand


All of the MGs are native New Yorkers except for me!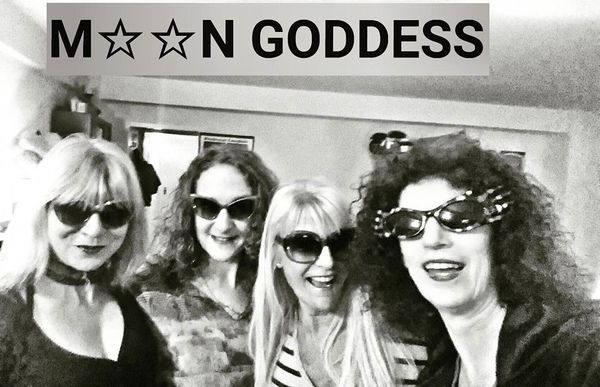 You can find out more about each of these accomplished artists and their wonderful music at the links below:

Val Kinzler

Michelle Fury

Liz Taub


Moon Goddess doesn't have a website thus far but we do have a Facebook page where we post upcoming events. I hope that you'll have the opportunity to come hear us live and in person one day soon!